Please 'like' us on

Facebook

.    
Welcome to Bracebridge Minor Ball and the official home of the Bracebridge Bandits Select!  
Please take the time to check out our 2013 Sponsors in the menu above!  Their generosity, supported 255 local softball players and 23 teams this season!!  
Our Recreational League and Select Teams are now finished for the season. Thanks to all those who volunteered, cheered, and showed their support in 2013!!
A special Thank You to Raynor Tree Service for their $500 donation from funds raised at the Men's League Tournament!
  "Bracebridge Bandits"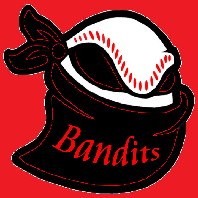 COACHES,  SPONSORS,    UMPIRES,     SPECTATORS,     MEDIA,     TOWN OF BRACEBRIDGE, TORONTO BLUE JAYS, ALL PARENTS AND GRANDPARENTS WHO JUMPED IN TO HELP OUT WHENEVER NEEDED … and of course, OUR PLAYERS!
If you have free time and would like to be involved … either committee , coaching, umpiring or event volunteering, please email us at our
NEW email address:  bracebridgeminorball@mail.com